Cascade Bouquet. ... A bouquet style in which theflowers cascade downward from the bride. A bouquet style in which the flowers cascade downward from the bride (think the late Princess Diana's bridal bouquet) is a cascade bouqet. Traditionally, this type of bouquet is large in size and can be quite heavy.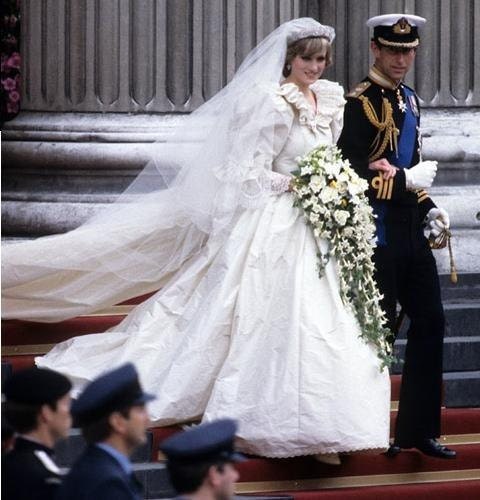 The Cascading bouquet, which is the most formal and most traditional of bouquets, is designed to spill gracefully over the bride's hands as it flows downward for a sophisticated and stylized look, almost any flower can be used in this style.
The bouquet is roundish at the top but pointy at the bottom. The traditional shower bouquet is known as the large multi-trail bouquet, subsequently renamed the princess in honour of the late Princess Diana and her impressive bridal bouquet. The modern smaller version is called the teardrop bouquet or trail bouquet.